The Human Rights Council's 40th session officially adjourned on the 22nd of March after the adoption of several motions and the session report.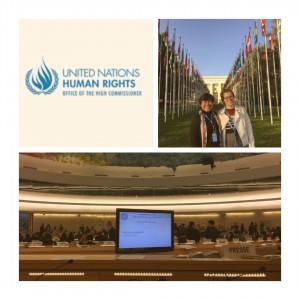 States debated a wide-variety of draft proposals concerning issues such as discrimination against women and girls, the right of the child, providing technical assistance in the field of human rights to various states, human right situations in countries such as the Syrian Arab Republic, the Democratic People's Republic of Korea, and Myanmar.  Resolutions combating the intolerance, stigmatization and violence against persons based on religious belief (A_HRC_40_L.2) and protecting freedom of religious belief (A_HRC_40_L.18) were adopted without a vote.
Throughout the debates, states emphasized the need to combat religious hatred, terrorism, and discrimination as well as the need to foster domestic climates of religious tolerance.
The Human Rights Council will reconvene in Geneva for its 41st session from the 24th of June to the 12th of July 2019.