Let this Easter Season be a time of being renewed and empowered by the grac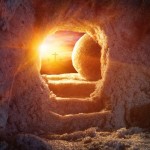 e of the Risen Lord.  May your hearts, homes and communities be filled with hope, courage and zeal to continue to be at the service of the work for the rights of all.
Our office will be closed from Thursday, April 18th and will reopen on Wednesday May 8th. We look forward to continue working with you.