Dear CCIG members, partners and friends,
The COVID-19 Pandemic is still on us, but despite the loss and suffering it has wreaked and continues to have on our lives, communities and countries, it has also drawn out new signs and gestures of hope, generosity, solidarity, communion, courage, creativity, compassion, spirituality, love… everything that characterize the noble and the good in each human being.
As Pope Francis has recently stated:
"For weeks now it has been evening. Thick darkness has gathered over our squares, our streets and our cities; it has taken over our lives, filling everything with a deafening silence and a distressing void, that stops everything as it passes by; we feel it in the air, we notice in people's gestures, their glances give them away. We find ourselves afraid and lost. Like the disciples in the Gospel we were caught off guard by an unexpected, turbulent storm. We have realized that we are on the same boat, all of us fragile and disoriented, but at the same time important and needed, all of us called to row together, each of us in need of comforting the other. On this boat… are all of us."
 (March 27, 2020 Urbi et Orbi)
We, at CCIG, hope that each of you can find comfort and inspiration in these words that become even more meaningful in the context of our Easter Celebration.
During this health crisis, CCIG has respected the confinement guidelines. Awaiting the orientations by the Geneva Cantonal Authority, CCIG still continues to exercise its work and its various services through virtual work from our homes.  We are more than available to cater to your concerns and needs if it is within our current capacity to respond to them.
Blessed Easter to all!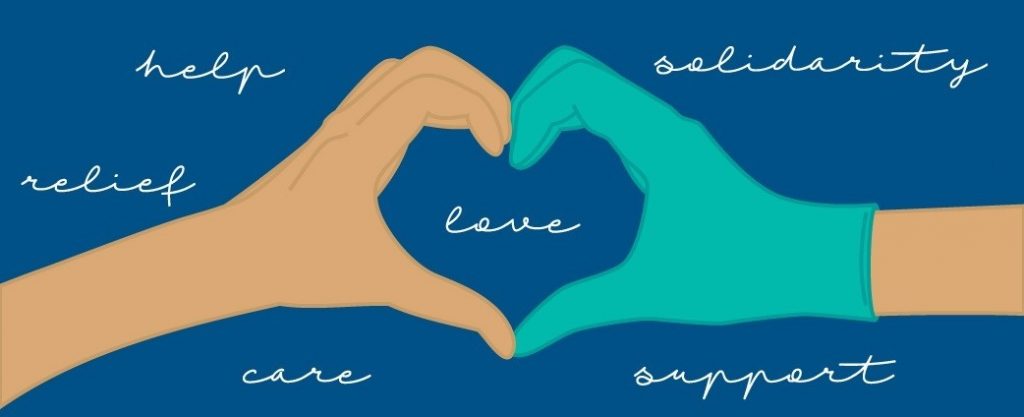 Photo source: https://www.eui.eu/ServicesAndAdmin/CommunicationsService/News/2020/Together-against-COVID-19