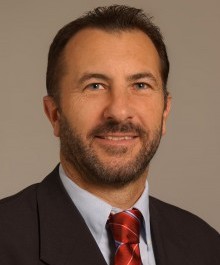 Guillermo Kerber
Guillermo Kerber presently teaches at the Atelier Oecuménique de Théologie and is a member of the Bureau Formation of the Catholic Church in Geneva, Switzerland. A former Programme Executive of the World Council of Churches he coordinated the work on various international affairs topics such as impunity, reconciliation, human rights, environment and human rights. He holds academic degrees in philosophy and theology (ITUMS – PUG, Montevideo, Uruguay) and a doctorate in Sciences of Religion (UMESP, Sao Paulo, Brazil). In Uruguay, his home country, he was Professor of Social Ethics both at the National and Catholic Universities in Montevideo. He has authored various books and articles on the above mentioned topics from an ethical and theological perspective, published in Africa, Asia, Europe and Latin America. He is the President of the Board of the International Network for Human Rights (www.ridh.org) and is a board member of the Global Call for Climate Action (www.tcktcktck.org) and the Geneva Interfaith Forum on Environment, Climate Change and Human Rights.
---
ALVARO SEPÚLVEDA
Alvaro Sepúlveda is currently Child Rights Advocacy Officer of Marist International Solidarity Foundation (FMSI), a non-governmental organisation (NGO) supported by the Institute of Marist Brothers. FMSI works to promote and protect the rights of children and focuses on the Convention on the Rights of the Child. Born in Chile he obtained a degree in Pedagogy and later in Psichology from the Salesian and Jesuit universities in Santiago de Chile. He has a long experience in Marist institutions: schools, social works and NGO's. During several years he have leaded initiatives and processes to promote children rights in Latin America participating in alliances as the network of International Catholic Child Bureau (BICE) and Global Movement for Children in Latin America and the Caribbean (MMI LAC). He was the director of Solidarity Area of Marist Brothers – Andean Region (Bolivia, Perú, Chile) and coordinator of FMSI Cono Sur branch. Also, he was foundator of a centre to monitor children rights indicators: Observatorio de Niñez y Adolescencia
---
Annemarie MAYER
Annemarie C. Mayer is professor of Systematic Theology and Religious Studies at the Catholic University of Leuven, Belgium. Until September 2013 she held the post of Catholic Consultant to the World Council of Churches in Geneva working there in the area of World Mission and Evangelism and having to do with Christian inspired NGOs in that worldwide ecumenical context of mission. In addition to that she taught Fundamental Theology at the University of Fribourg, Switzerland. Since May 2012 she is a member of the CCIG board. Till 2010 she taught at the Institute for Ecumenical Research in the Catholic Faculty of Tübingen University, Germany. She read Theology and Classics in Tübingen, Oxford and Rome. Her ecumenical interests make her focus on the synergy of religiously inspired NGOs in an ecumenical context.
---

Richard WERLY
Richard Werly is the economic and international correspondent for the Swiss newspaper, Le Temps (Geneva – www.letemps.ch). Former permanent correspondent permanent in Asia and in Brussels, Richard was in charge of the "L'âme des peuples" series published by Nevicata (www.nevicata.be). His most recent book, "Tsunami, la vérité humanitaire," was published in 2005.
---

Jean-Benoît Charrin
Jean-Benoit Charrin holds a Master degree (LL.M.) in International Human Rights Law from the University of Essex (United Kingdom) as well as a Licenciate in Sacred Theology from the University of Fribourg (Switzerland). From 2005 onwards Jean-Benoit started to look at the nexus between environment and human rights regulations. Initially in the field of toxic waste, he gradually focused from 2008 onwards on the human right to water while working for the Center on Housing Rights and Evictions (COHRE) in Geneva. In 2009 he then moved from the traditional human rights spheres to supporting environmental and humanitarian international NGOs in implementing a human rights-based approach to respectively Integrated Water Resources Management and WASH (Water Sanitation and Hygiene) emergency relief activities. These activities led him to Haiti, Liberia, Benin, Indonesia and Bangladesh. In spring 2010, he was the initiator of WaterLex an International NGO based in Geneva (Switzerland) which supports the implementation of the Human Right to Water and more broadly a Human Rights-based approach to water resources management. Jean-Benoit coordinates since January 2011 as the Executive Director the International Secretariat of the organization. The organization counts today with the support of a number of UN and Regional Treaty body experts and Special Procedures mandate holders including that of Catarina de Albuquerque current UN Special Rapporteur on the Human Right to Water and Sanitation. The organization has now grown to even become a UN Water Partner in July 2013. Jean-Benoit Charrin is in addition since 2012 a Board member of the Swiss Water Partnership.
---

Adrien Fohrer
Identity communication and public relations specialist, Adrien Fohrer works in the health sector. Having studied corporate communications and advertising at the University of Strasbourg, Adrien Fohrer possesses a solid experience in public relations in agency. His domains of expertise are identity communication, institutional communication, communication of change and crisis communication. Aware of the importance of the work of NGOs and their interaction with international organizations, Adrien lends his support to CCIG.
---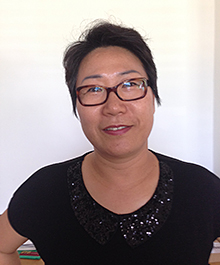 Laurence Kwark
Laurence Kwark is a French citizen of Korean origin. Before coming to Switzerland in 2009, she lived several years in Paris. She holds a diploma degree in chemistry and a Masters of Advanced Studies in Sociology. Her professional path brought her to the IMCS (International Movement of Catholic Students) in Paris in 1987-91, then to the ICMICA (International Catholic Movement for Intellectual and Cultural Affairs – Pax Romana) in Geneva between 2009 and 2012. She has also been in charge of a mission at Lebret Centre (1998-99) and worked as Project Officer for CCFD (particularly in Latin America and Asia departments, in 1999-2008). Presently, she works as a consultant in the field of capacity building training for human rights defenders. In her function, she recently travelled to Madagascar and Kenya to carry out, in partnership with several NGOs, Human Rights (HR) training sessions offered to local HR NGO leaders and actors of Faith-based organizations on the Universal Periodic Review of the Human Rights Council.
---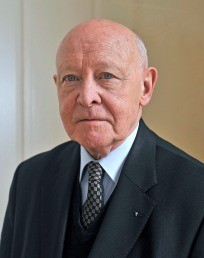 Louis CHRISTIAENS, S.J.
Lawyer and mediation consultant, Genève-Prospective Internationale; Father Louis Christiaens is a former advisor to the Director General at the International Labour Organization (ILO) and currently the spiritual director of the Anglophone ecumenical movement of Cursillo and chaplain at l'Institut International Notre Dame du Lac.
---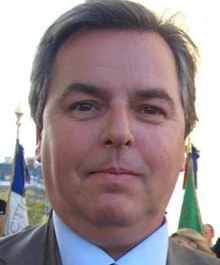 Pascal Gondrand
Pascal Gondrand completed his studies at the Institute of Journalism of the University of Fribourg, Switzerland. After these, he turned to the humanitarian field and was spokesperson and representative of the International Committee of the Red Cross (ICRC) in the 1980s. He participated to various missions in Thailand (conflict of Kampuchea) , Poland, Lebanon and Pakistan (Afghanistan conflict). Later, he was chief of staff at the Permanent Secretariat of the International Civil Defence Organisation (ICPO) in Geneva. He is the author of the assistance framework convention for the protection and civil defense registered as a United Nations treaty in 2002. He also conducted independent consultant activities in the field of communication with various associations and international humanitarian foundations. He is member of the committee of the Sainte-Clotilde parish in Geneva and editor of the section "Life of the Church in Geneva" of the Swiss magazine "Living Parishes". Pascal Gondrand is married with two daughters.
---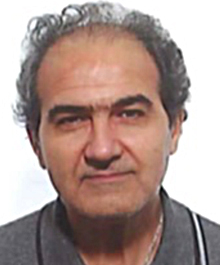 Manel Mendoza
Manel Mendoza (FMS) is currently the Director of the office in Geneva of the Fondazione Marista per la Solidarità Internazionale ONLUS (FMSI) a non-governmental organisation (NGO) supported by the Institute of Marist Brothers. FMSI works to promote and protect the rights of children and focuses on the Convention on the Rights of the Child. Born in Lleida (Catalonia, Spain) where he received his primary education in the Marist School in this city, he joined the Institute of Marist Brothers during his secondary education. He obtained a degree in Pedagogy and Biology and a Diploma on Child Rights from the University of Barcelona. He has a long experience as a teacher in Marist Schools in Catalonia (Spain). Since 1992 he has been collaborating with SED (a Spanish NGO) coordinating volunteers in South American and African countries.
---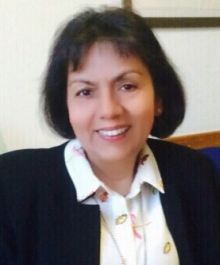 Yvette Angulo Rincón
Yvette Angulo Rincón is a sister of the Order of the Company of Mary Our Lady. Originally from Colombia, she holds bachelor degrees in social communication, philosophy and religious studies, as well as a Master's degree in development. She is passionate about justice and human rights and has carried out missions and projects in the field in Colombia and in the Philippines. Yvette has especially worked to promote and protect children and youth rights while working as a principal in Colombian urban Catholic schools.
---
 Jean-Claude HUOT
Jean-Claude Huot is member of the committee since 2009. At that time he worked for Swiss Catholic Lenten Fund (Action de Carême – Fastenopfer) as member of the board. His commitment at the international level began with IYCS (International Young Christian Student) and IMCS (International Movement of Catholic Student). He was between 2002 and 2007 member of the International bureau of FIACAT (Fédération Internationale de l'Action des chrétiens pour l'abolition de la torture). He worked also for Justice and Peace commission of the Swiss bishop's conference for 14 years. He is now pastoral agent for the Catholic Church near Lausanne.